Doors, their hardware, and access control are critical components of all healthcare projects. New construction or renovation, the complexity of healthcare can been seen in the doors. As a result, project teams struggle to execute successfully.
With complete honesty, the design/submit/review/redesign process can breakdown in several places. So, we decided to take some bold moves and standardize – phase-by-phase – the software that informs the drawings we create. Within Revit, we drilled down and assigned 'type-based' parameters to Revit families. We had been 'instance-based' up until this point. This was a sea-change for us, and is still in its infancy. So far, it has proven to be quite helpful, especially as we grow and refine our new-hire on-boarding training.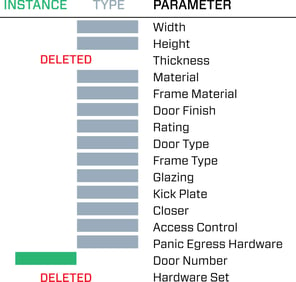 What I find most helpful when breaking down even the most minute project details, is that it very well may pay dividends when it flows downstream to future projects. As an additional tool for staff, we summarized the Door Function Room Types into an A3 (another lean process) for easy reference.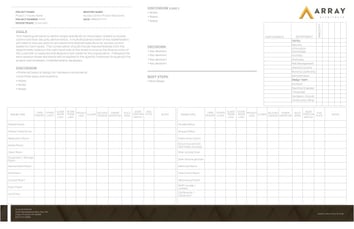 I recently participated in a virtual hackathon led by Sue Klawans, with a cross section of stakeholders from a forward focused construction company aiming to improve the success of our industry. Listen in as I share Array's Lean-based improvements to door hardware and access control with our peers at Gilbane Inc.