Array's recently completed Inpatient Dialysis project at NewYork-Presbyterian significantly benefited from our lean design process analysis of an existing Dialysis Unit within the Hospital. The scope of the project included renovating a hospital administrative space to create an inpatient dialysis suite on the first floor of the Milstein building at Columbia University Medical Center. By utilizing staff tracking, our team was able to spaghetti diagram the space to determine efficiencies in the program. After understanding the current state, it became clear a new space for inpatient dialysis care would be better positioned to respond to patient needs.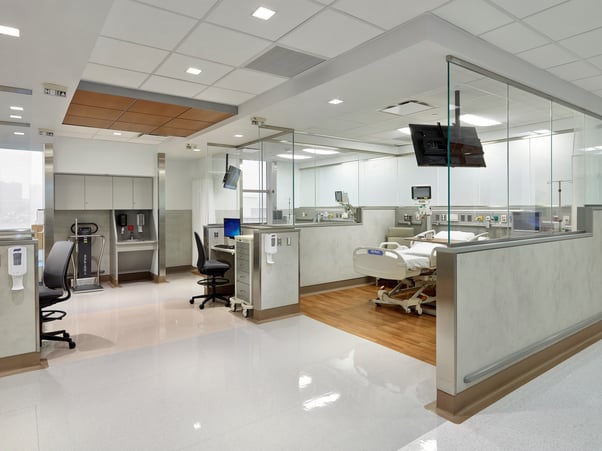 Array had to consider how the staff would utilize the space. The decision was made to create three distinct zones within the Dialysis Unit that positively impact clinical care, nursing efficiencies, staff collaboration and patient amenities. Another challenge was determining how to pack a large amount of utilities within the headwall into a tight space, as well as designing the headwall to be resilient to the constant movement of patient beds in and out of the treatment bays.
In the case study below, learn how Array's team overcame these challenges to greatly improve patient care at the bedside and give staff the tools they need to provide excellent care to their patients.