It has always been important to me to stand up and support organizations for a worthy cause and I have always been a supporter of, and personally invested in, promoting health and healthy environments. Not surprisingly then, as an architect, that I gravitated to healthcare architecture - our specialty at Array Architects.
Last year I watched my fiancée Samantha, who is athletic and has three stents, run the American Heart Association "Wall Street Run & Heart Walk" representing her organization Mended Hearts in front of large cheering crowds and other active organizations. It was so exciting to see the teams walking or running, whether they were large health organizations, companies or individuals because it was clearly a unity for the AHA's cause.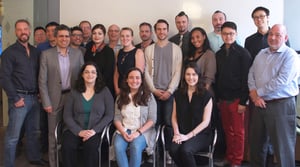 While I live a very healthy lifestyle, last year I was confronted by a genetic health issue in which one of my heart valves needed repair. When faced with significant medical issues, one is very comforted by the advances in medicine, specialty health institutions and organizations with individuals who care.
My story and first personal journey through a hospital was fortunately a very good one. I was treated at NYU Langone by John Coppola, MD, an Interventional Cardiologist whom I know and had designed a healthcare facility for many years ago. Dr. Coppola diagnosed and prescribed the treatment course to be taken very swiftly, accurately and compassionately.
Then, I was operated on by Didier Loulmet, MD, a renowned cardiac surgeon at NYU Langone who specializes in (and is one of the innovators from France), minimally invasive robotic surgery. My surgery was performed with a robotic surgical da Vinci machine. So there I was previously designing spaces incorporating da Vinci units and other specialized state-of-the-art equipment, and now an architect seeing it from the patient's perspective or as I like to term it "the architect's view from the inside."
The surgery was a success, the physicians and clinicians at NYU Langone amazing. I was out of the hospital in less than three days, recovered fully and feeling better than ever!
This year, when my fiancée Samantha signed up for the annual run, she urged me to do the same. While never a runner, I immediately sprung up to support the AHA and all those who need my support in the future. I started Team Array and was very touched that many in my office joined to run for this fabulous cause to raise funds for education and awareness for heart disease to promote easy ways to incorporate healthy behaviors into everyday life.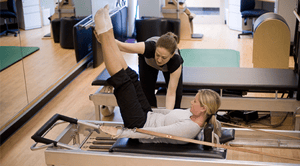 Array Architects' participation in the AHA Wall Street Run & Heart Walk is a continuation of our firm's wellness initiative of healthy mind and nutrition, exercise and taking preventive medical measures. As we prepare for the AHA event, our team will incorporate sessions to exercise and stretch, as well as have healthy foods incorporated into our diet. The idea is that we all see and experience the benefits together which will encourage us and others within our firm to incorporate healthier lifestyles and behaviors throughout the year. We will document some of these events and share them with all so everyone is engaged in our journey to the day of the event.
Follow the button below to join Array's team or sponsor the team or a specific team member.