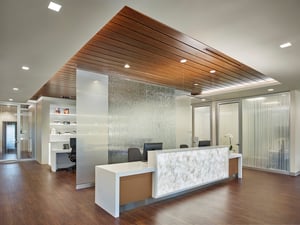 As our healthcare clients look for avenues to enhance their presence in a saturated marketplace, MedSpas have emerged as one way to achieve that goal. In the US alone, MedSpas are a $3.5-4B industry with an annual growth trajectory of 8-10 percent on average. And this market outlook is one of many reasons the facility type is gaining steam.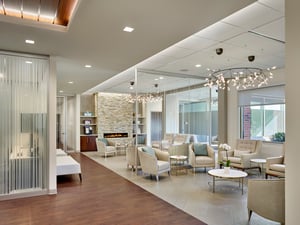 MedSpas offer an opportunity to exceed consumer expectations, enhance patient care, and provide highly personalized offerings in an amenity-rich setting. In an environment where customer experience is more important than ever before, the value of these opportunities can't be overstated. Care options at MedSpas typically include a wide array of aesthetic and reconstructive services.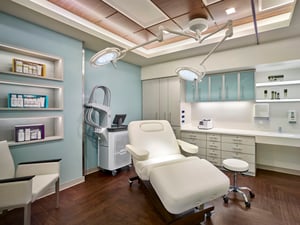 Array recently completed one such center for Tower Health. Our design team worked closely with the Tower Health Plastic Surgery and MedSpa team who had a very clear vision for the type of environment they wished to create for their patients. This group was passionate about the work they do. They wanted an environment that would create a compelling first impression and inspire confidence in the highly specialized care they consistently provide.
The shared vision was to create a tranquil environment that would help revitalize and rejuvenate mind, body and spirit. Array led a series of lean, collaborative workshops to map the ideal process and experience to ensure the operational goals of being safe, efficient and effective were met while also achieving the experiential goals of a remarkable, restorative spa experience.
The result of this project is a decidedly modern, comfortable and upscale care facility balancing warm wood elements, sky tones and elegant design elements throughout. This project is emblematic of the possibilities MedSpas can unlock, creating an operationally efficient space that also drives outstanding patient experiences.
To learn more about Array's approach to interior design, explore our design book.