Array Architects' technology division, Array Analytics, an innovative Software as a Service (SaaS) solution provider for the healthcare industry, has partnered with Esri, a global market leader in geographic information systems (GIS), to accelerate product development and significantly expand its market presence. Healthcare systems will find this geospatial solution to be instrumental in their strategic and facility planning efforts.
In the past, some of the most disruptive changes in business have come as a result of firms working to solve problems that they have observed their clients having. Most often, these observations come as a result of these firms' and their leader's insatiable appetite for providing their clients a differentiating value proposition. Therefore, part of their business model is continually looking for opportunities to address their clients' pain points as they interact with them. Their business models most often focus on providing solutions for their clients that add value to both their organization and that of their clients.
Thriving firms understand that addressing and solving their clients' problems is critical to their success. At Array, we have a reputation of looking way outside the box to help our healthcare clients be successful. From the way we deliver tradition design services to the transformation and strategic real estate consulting services we provide, Array's primary goal is to solve the problems our clients have in delivering on their mission statement.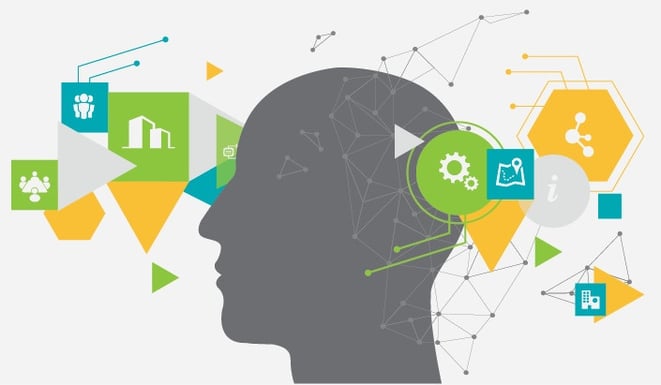 One of the issues Array has strategically focused on has been how we can extend our healthcare expertise to leverage our deep knowledge of our client's business model. By aggregating an organization's data assets with both public and proprietary data, and contextually visualizing this information across siloed departments, we hope to disrupt the way health systems plan for their future.
In today's market, we find that the ROI of our clients' investments in strategic and facility planning is waning, at precisely a time when the need for reliable and timely market data from these investments is more critical than ever before. Additionally, the need for geographical expansion is occurring to address changing CMS reimbursements and the health of the communities our clients serve. Therefore, it is crucial now more than ever that health systems' real estate decisions are informed by timely and reliable market data to predict both patient and real estate trends.
Some of the questions we are seeking answers to with our technology solution include:
How can we make data available in a near-real-time mode that is more useful and actionable to planners and facility operator decision makers at health systems?


How can this same data be used to understand current trends and predict new ones?


Can we help our clients track organizational performance against their strategic planning assumptions on a near-real-time basis?


Can the use of existing organizational data, when combined with a more robust data aggregation platform, allow facility managers to more effectively manage the growing organizational asset portfolio, and are their operating results available to other departments, which need that information to inform other strategic decisions?


Can we provide a solution to leverage design and construction data to inform strategic and facility plans?


Can we achieve a solution that allows our clients to leverage their current cap ex and op ex spend to create additional value for their organization while helping them create a healthier community?
As we continue to invest in solutions to solve some of our clients' most pressing strategic business issues, we remain focused on helping our healthcare clients achieve their mission.