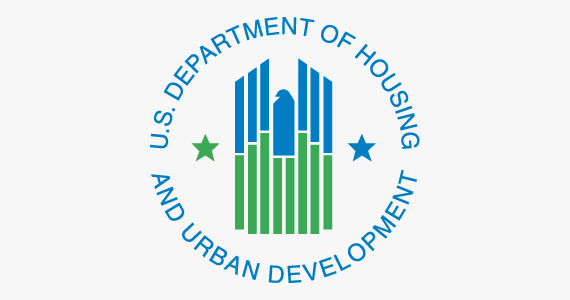 In this new economy, hospitals are looking to new ways to make their capital dollars go further. The Federal Housing Administration (FHA) helps hospitals access affordable financing for capital projects. Uses may include new construction, refinancing and modernization.
Following its inception in 1968, the Housing and Urban Development (HUD) Section 242 program developed a reputation for being slow and difficult to work with. But after an overhaul of the program in the late 1990s, processing times improved dramatically. Now loan approvals typically are issued in less than 120 days—in some cases, as quickly as 60 days. Coupled with low interest rates and the FHA guarantee, the HUDS 242 loans have become an attractive form of project financing for hospitals.
There are numerous benefits to funding hospital construction through the US Department of Housing and Urban Development's Office of Healthcare Programs, not the least of which include credit rating increases and lower interest rates. Array understands the complexities of this process, and has successfully worked with clients that have chosen this financing path.
Capital Health funded its $342 million, 327-bed replacement hospital through HUDS 242 program. At the time of its completion in November 2011, this project was the largest FHA/HUD-insured finance commitment in the history of FHA.
Because the project was green-lighted by Capital Health's Board prior to the economic recession, when the opportunity for FHA/HUD financing became available, it ensured the project would be completed as planned. However, since the HUD approval process was initiated after the project was in construction documents, the design team needed to quickly mobilize and provide supporting documentation in order to qualify for the financing.
Once approved, the design team met regularly with HUD/FHA representatives to walk the site, review project status and review the monthly pay application forms for all sub-contractors that included review of sub-contractors insurance, photographs and liens for stored material. Close collaboration between all design team members and Capital Health representatives helped this project become a reality through innovative financing.
Array learned some valuable lessons about designing under this program including:
While the Agency has worked to improve turnaround times, the program is still complex and time-consuming. It requires a significant commitment of time from hospital administration. Identifying a single point person from the hospital responsible for the submission is critical to securing financing.
Because a pre-application assessment of architectural plans is required, it is important to have your architect and engineer on board early. An experienced architectural and engineering team familiar with the HUD hospital financing process can save millions of dollars in project costs and management time.
Because of the complexity of HUD's review requirements, having a finance person on board early in the planning stages is a big plus.
Likewise, include legal representation with a track record in this type of program on your team.
By forming a team that includes legal consultants, finance staff and architects, you will build trust with the HUD review team; this will assist in securing approval and make the entire process smoother.
The HUD 242 program is administered by the Office of Hospital Facilities (OHF) within the Office of Healthcare Programs. Section 242 of the National Housing Act provides mortgage insurance for acute care hospital facilities ranging from large teaching institutions to small rural critical access hospitals. OHF is headed by the Director of the Office of Hospital Facilities, and is comprised of two divisions which support underwriting and asset management of FHA-insured hospital loans. OHF staff members are primarily located at HUD Headquarters in Washington, DC and New York City, with out-stationed staff in Ft. Worth, Jacksonville, Milwaukee and St. Louis.
For more information on this program, visit these sites:
http://portal.hud.gov/hudportal/HUD?src=/federal_housing_administration/healthcare_facilities/section_242
http://portal.hud.gov/hudportal/documents/huddoc?id=OHF_Pre-App_Guide.pdf
Blog authored by Marsha Whitt, former principal and regional vice president.