The Ohio State University Wexner Medical Center's Molecular Pathology Department is growing exponentially. As a result, their off-site location needed to be renovated to accommodate increased demand. The Department resides in a 1980s building which also houses several other OSU tenants.

The Molecular Pathology Department engaged Array for our lab planning and design expertise to renovate the laboratory and administration spaces while ensuring the space was able to remain fully operational. Array accomplished this by planning a 17,200 SF phased renovation comprised of three separate phases of work.

The goal was to consolidate and streamline as many functions as possible, from deliveries to lab process flows and create larger, more open spaces for future flexibility. Although there were some limitations due to budget and code restrictions, Array was able to combine many of the spaces by removing walls and closing off certain non-egress corridors providing a more efficient layout and mitigated most of the flow issues. By adding new modular laboratory casework and table systems, the design allows for increased throughput and provides future flexibility.

The project also included projects involving a freezer consolidation study, increased electrical capacity, new work areas, a refresh of finishes in several areas and a renovation of the main staff cafeteria and locker areas. Due to added data and power needs (both emergency and normal), the details in Figure 1 demonstrate how we retrofitted the existing casework in certain areas to accommodate these new power and data needs.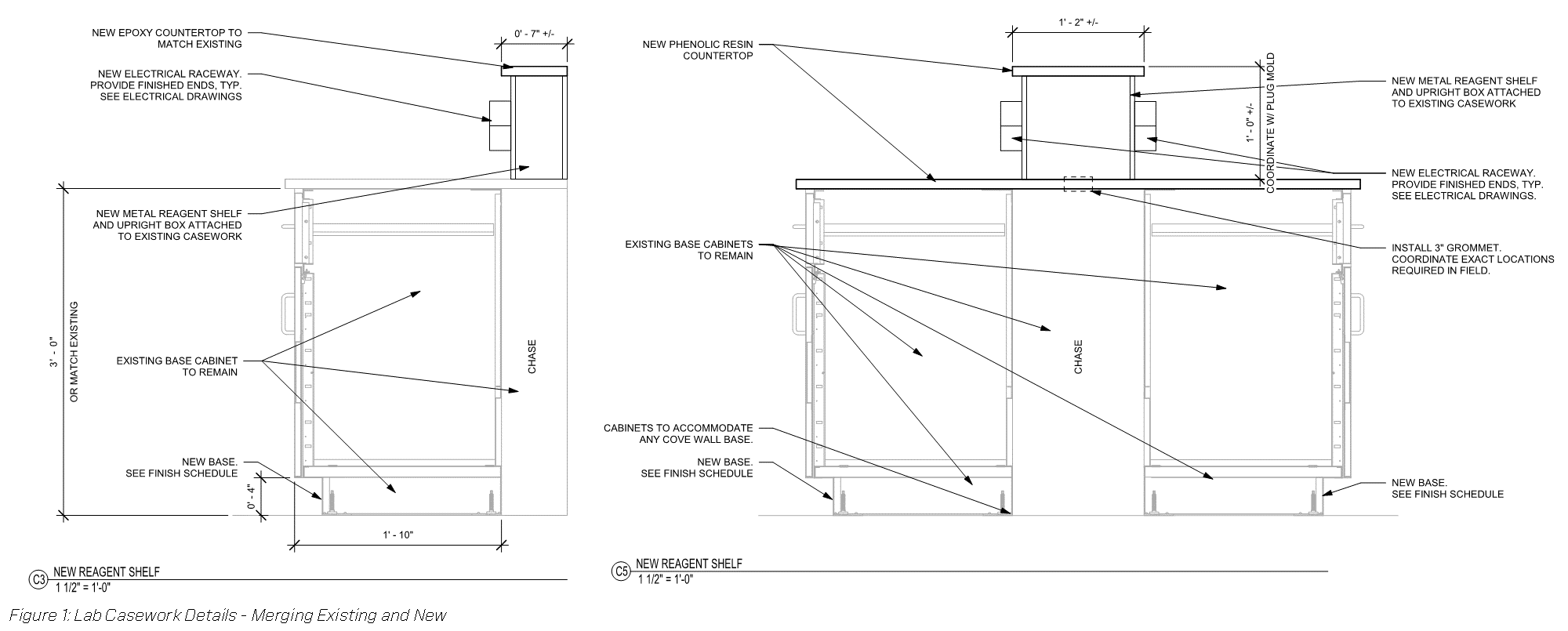 Blog authored by Kristy Venrick, former laboratory planner with Array.