Respect.
That's my key takeaway from the one-week Lean Healthcare West green belt training I attended in Greenville, South Carolina. Specifically, respect for the patient, their family and all the staff, services and processes that support that patient's journey through a healthcare facility.
Respect manifests itself in Lean Healthcare through the goal of working toward an ideal state in which none of a patient's time is wasted and all the energy and efforts of a care team can be focused on the patient. To achieve this ideal state, the definition of a care team includes everyone in the hospital from the C-suite to the environmental services team.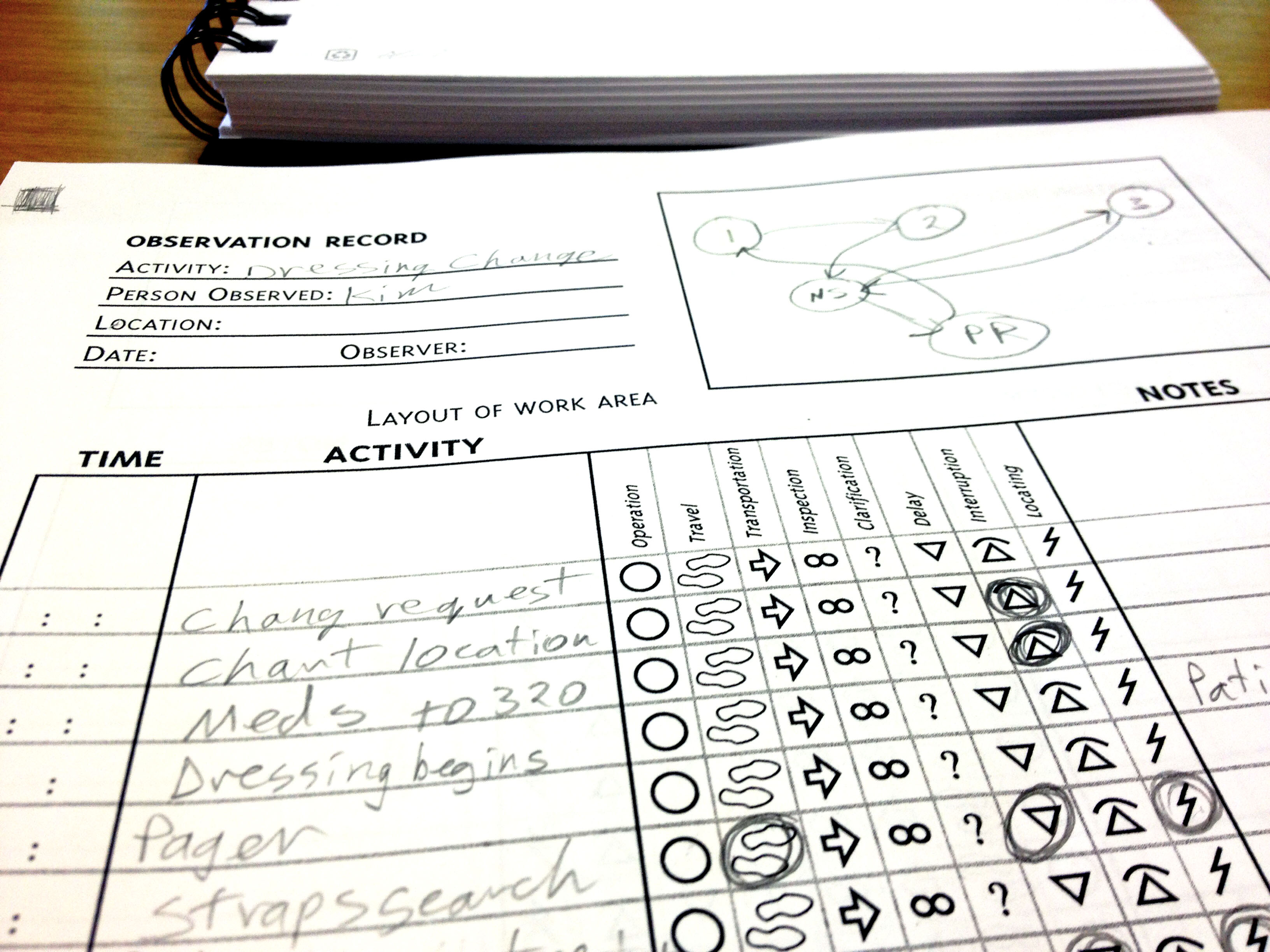 My assumption going into the weeklong training, was that I would learn about "tools to deploy" on a project.
What I really learned was that Lean is fundamentally rooted in a way of thinking and working. The tools are a byproduct of that way of thinking and a means to an end. (Notebook at left is a observation tool.)
The first stage in the Lean process is to observe. This sounds simple, but can be the most challenging of steps. To truly observe and see, it takes deep focus with all your senses, as well as patience and a true openness to see what is happening and hear from those doing the work without jumping to an immediate solution. This stage is not about finding answers or coming up with solutions - which is hard for designers and planners, since our "job" is to solve problems.
During the course, our group – comprised of architects, designers and healthcare professionals ranging from high-level administrators to clinicians to facility engineers – did a Value Stream Mapping exercise tracking the surgical procedure process in an operating suite from various participant perspectives. Even though it was just a simulation, it was a powerful experience and very clearly reminded me how technical healthcare processes and delivery is versus other industries. Seeing the VSMs drawn from different viewpoints illustrated how important careful design and planning is, and how much of an impact it can make when done well.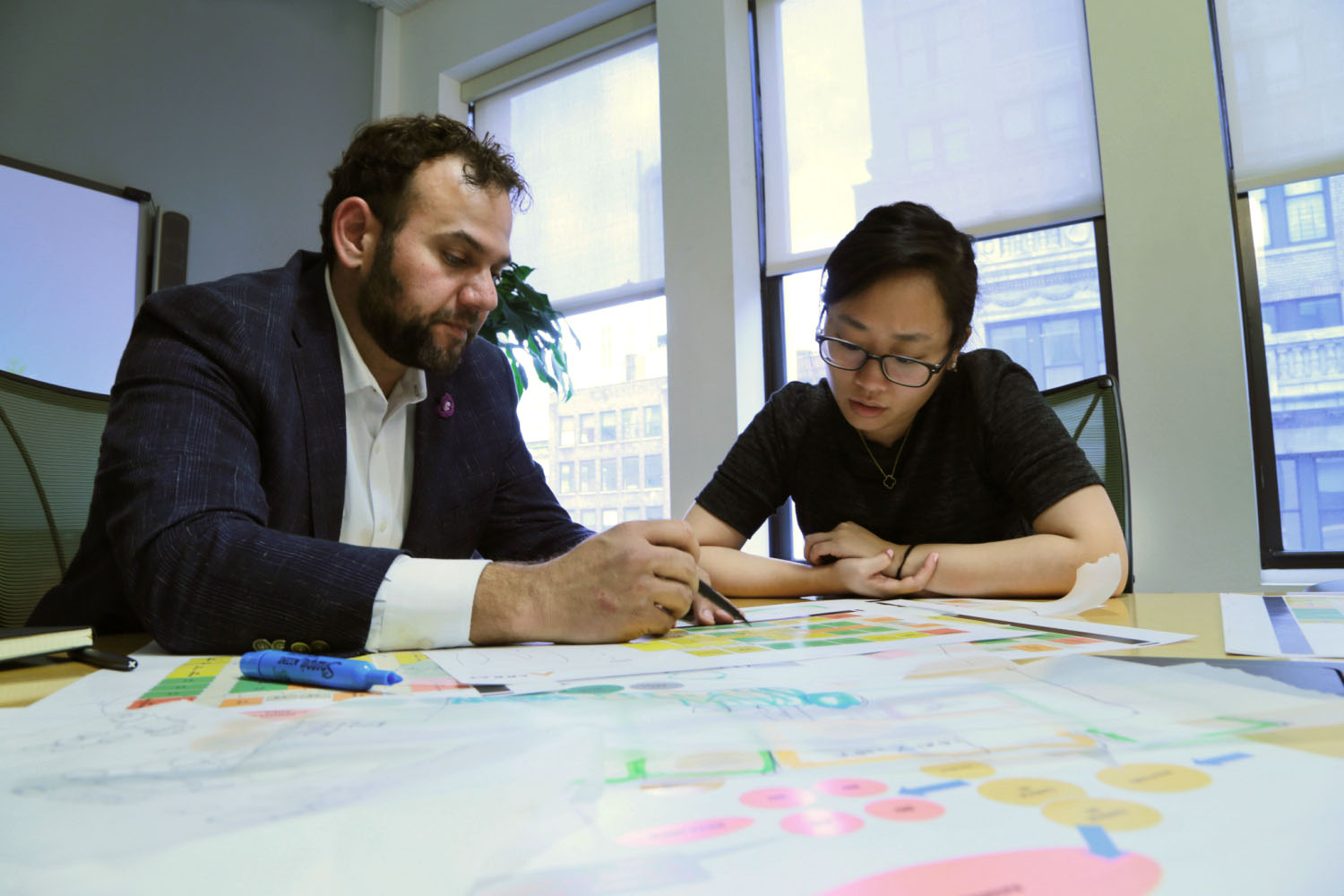 As I have returned to work, the word respect is frequently on my mind. I am asking myself more and more during planning and programming studies whether a particular solution we are working on is respectful of the time, efforts and dignity of those patients, families and staff who will be inhabiting the spaces we design. Keeping respect at the forefront of my mind transforms what can sometimes feel like a purely theoretical exercise into a deeply meaningful experience that will have a direct effect on the lives of my fellow human beings.
This blog post was written by Seena Hassouna, a former healthcare planner with Array.