Array Architects conducts Rapid Lean Design Events geared to help clients quickly assess their current condition, map out patient flows impacted by the process, identify areas for improvement or streamlining, and then establish an ideal future work flow. The RLDE is a swift and targeted multidisciplinary workshop often consisting of two or three sessions. When appropriate, data is collected between sessions to better focus improvement activities.
Our design events are tailored to what each client perceives as their hot buttons which need immediate attention and a quick resolution. This approach can serve to validate the clients' priority list and swiftly take action for measurable results.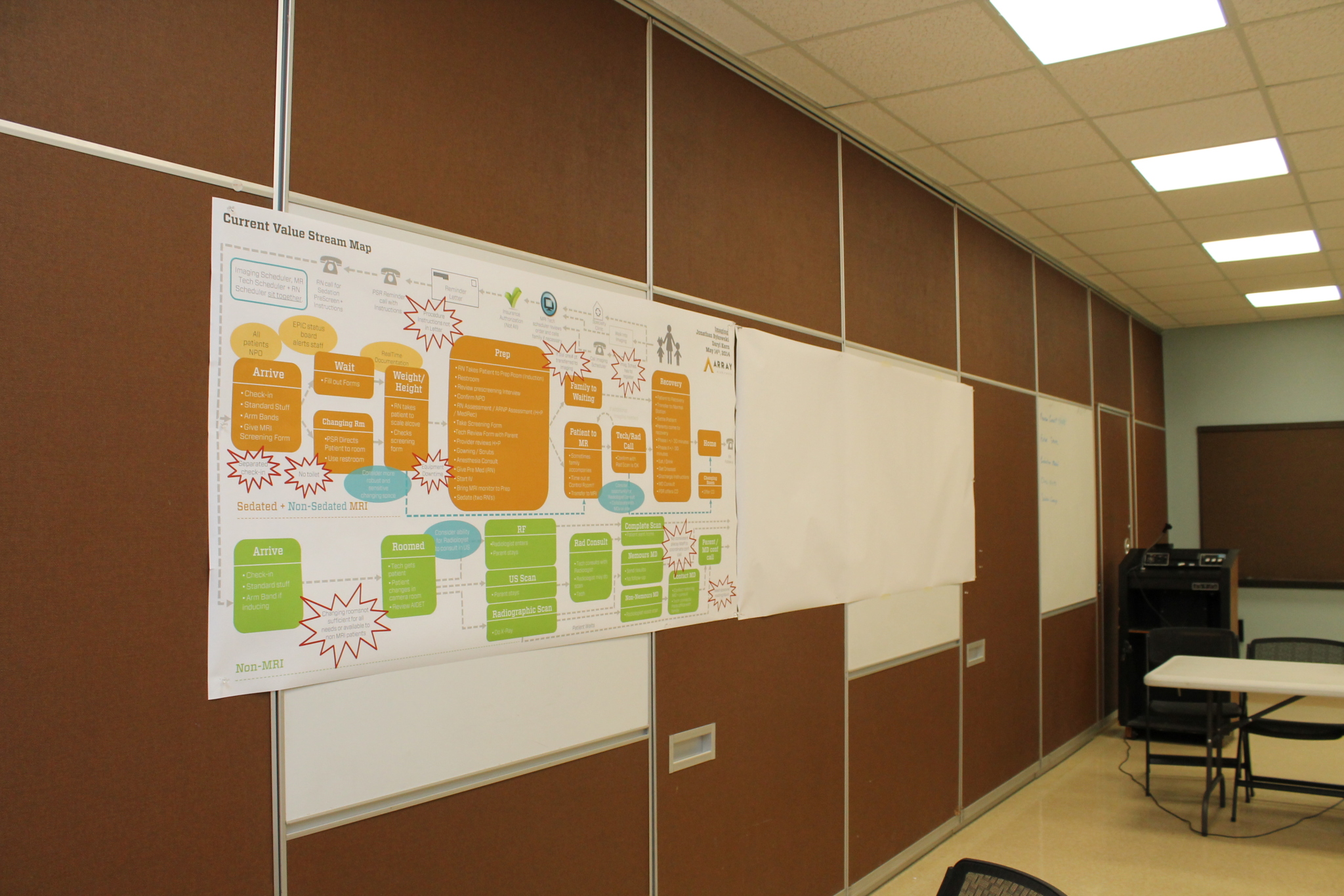 The two or three meetings mentioned above bring the users together for brainstorming, role playing and a results-oriented mapping of current and future state.
For a deeper dive and to explore one facility's process in-depth, please download our Case Study on Rapid Lean Design Events.
Array's Continuous Improvement inititives, for both clients and the firm, are detailed in several of his recent blog posts.