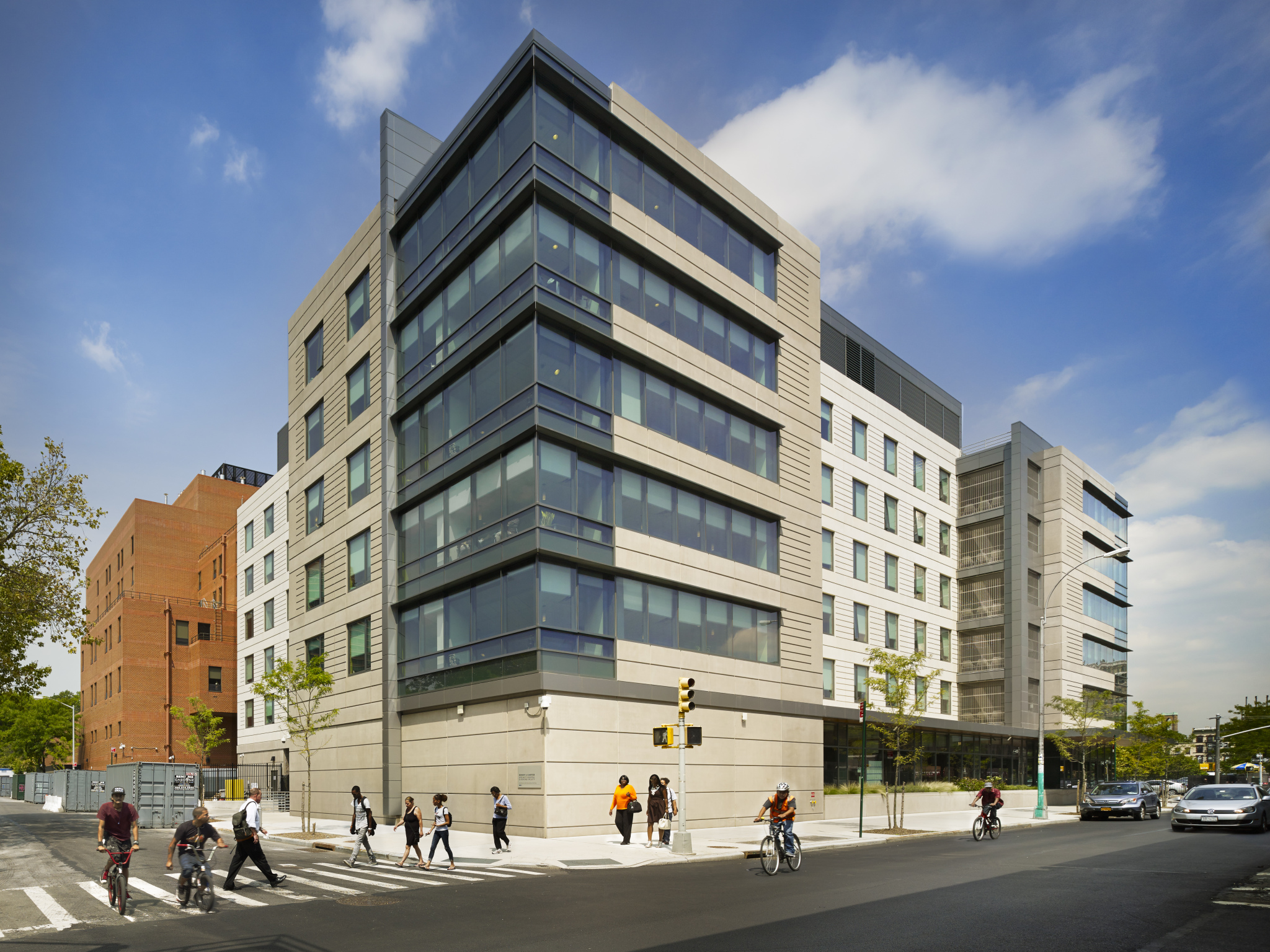 For more information about the Henry J. Carter project, see an extended interview and feature by Jenny Ivy of Healthcare Construction + Operations.
On July 2, 2010, New York City Mayor, Michael Bloomberg, announced at the closing of North General Hospital that the building would continue to house critical health care services for the Harlem community and all of New York City. The New York City Health and Hospitals Corporation (NYCHHC) would be converting North General Hospital into a nursing care facility. Since the NYCHHC knew they would eventually move into North General, they contracted Manhattan Maintenance to minimally maintain and operate the building.
In April 2011, Array started visioning and design meetings to re-locate Coler-Goldwater Specialty Hospital and Nursing Facility from Manhattan's Roosevelt Island to the Harlem area of New York City. The $285-million-dollar project would be divided into two stand-alone projects. The Long Term Acute Care Hospital with 201 beds would be located in the 270,000 square feet of renovation space, the former North General Hospital. The Skilled Nursing Facility with 164 beds would be located in an adjacent 185,000 square feet of new construction, previously the hospital's parking lot.